We are a company with extensive experience in software development, which aims to solve complex tasks and problems of our customers in the field of digitization and business automation. We offer a full range of custom web application creation services, providing all necessary functionality, custom design and information security. Our team of professional IT consultants assists in choosing the best solution that will meet our client's needs.
Full Cycle Engineering Services
Identification and analysis of requirements
Creating Architecture and Engineering at Full Scale
Functional and non-functional testing
Setting up the CI/CD process and integrating security approaches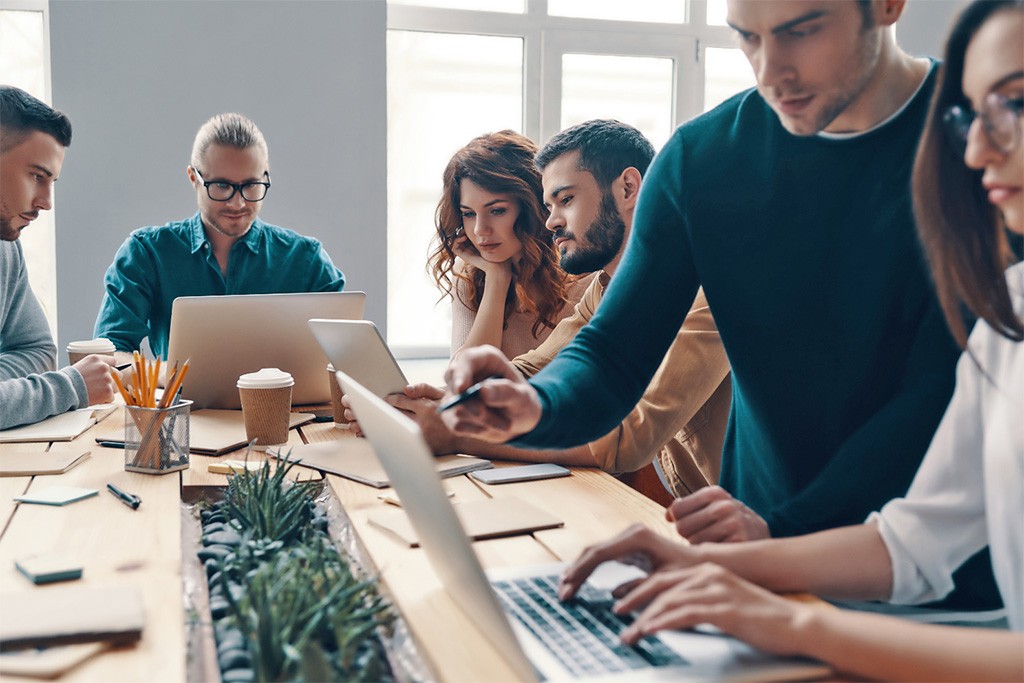 Cooperation models
We offer various collaboration models tailored to your needs. In cases where you do not have an in-house IT department, we suggest you consider the option of hiring a Product Development team. This approach offers the benefits of time and cost savings, along with the assurance that experienced professionals will handle your product development, giving you peace of mind. For businesses with their own IT departments, we propose Staff Augmentation as a solution. This helps address gaps in specific technical expertise or industry experience and facilitates accelerated development and improved efficiency.
Product development
Hire a flexible, skilled and experienced team with the full range of skills needed to create valuable and customised digital products. This team includes experienced web developers, project managers, designers, testers and DevOps specialists who possess a deep understanding of solving your unique business challenges.
Technologies and platforms

Leverage our expertise in sectors as diverse as FinTech, Healthcare, Agriculture, Communications Operators, Public Administration, Municipal Government and more to build contemporary and effective digital offerings. Our goal is to understand your requirements in depth and create a customised software solution that will drive your business expansion.
Overview of project delivery – small projects (PoC or MVP)

We offer complex solutions in various fields
For public administration institutions
State information registers
Automation of management processes
Online reporting platform
Personal account
Big data management system
Organisation of e-procurement
Departmental and budgetary accounting and financial management system
For business management companies
Business process automation
E-commerce
Financial management
Stock and supply management
Staff management
Knowledge management
Information content management system
Customer relationship management
Why DAAC digital is great to work with
active users of our systems