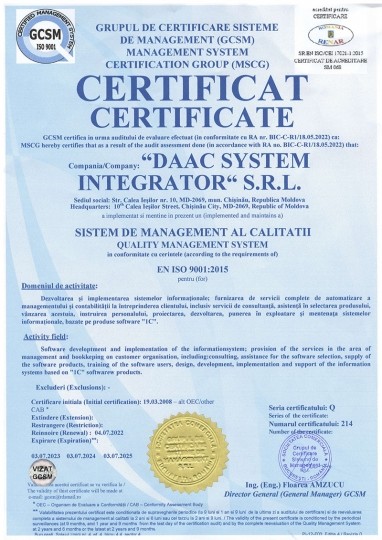 Quality Management System (ISO 9001:2015)
In the field of information systems development and implementation
ISO 9001:2015 is the latest version of the international management system standard, which is a benchmark for workflow management aimed at improving the quality of products and services. ISO 9001 is used in many countries to implement quality management systems.
This standard is based on a number of quality management principles, such as strong customer orientation, management motivation and involvement, process approach and continuous improvement. These elements are explained in more detail in the ISO quality management principles.
Applying ISO 9001 helps ensure that customers consistently receive quality products and services, which in turn is very beneficial to the business.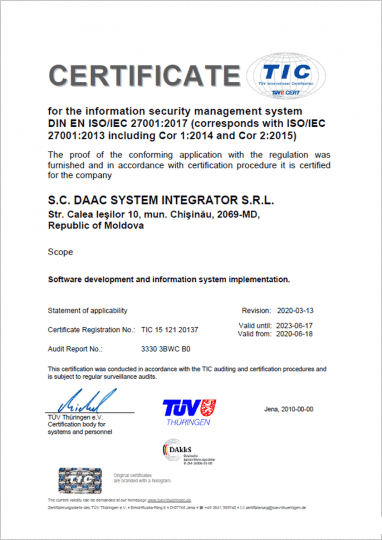 Information security management system (ISO/IEC 27001:2017)
ISO 27001 is an international standard developed by the International Organization for Standardization that describes how to manage information security in a company.
ISO 27001 can be implemented in any organisation: profit or non-profit, private or public, small or large. It has been written by the world's leading information security experts and provides a methodology for implementing information security management in a company.
Standrath also allows companies to obtain certification, which means that an independent certification body will confirm that an organisation has implemented information security in accordance with ISO 27001.